Decatur Staleys 100th Anniversary Weekend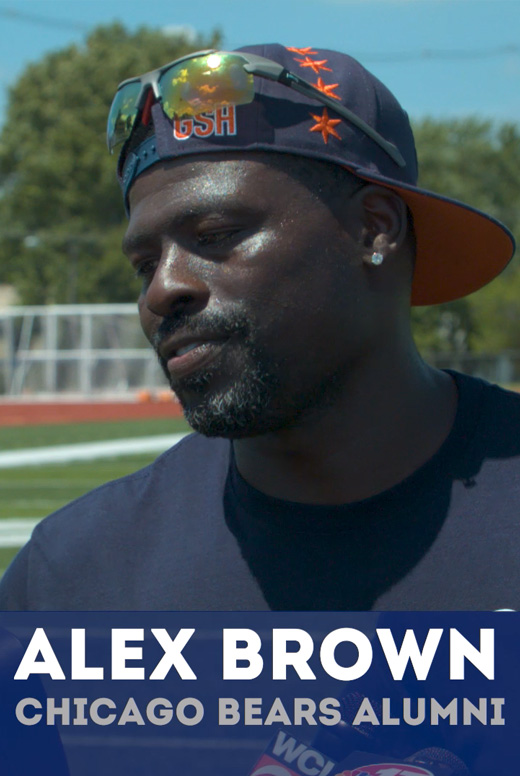 Produced & Directed by
Spencer Films LLC
Produced for
September 5, 2019 Chicago Bears Game on WAND-TV
Synopsis
In July of 2019 the Chicago Bears came home to Decatur.
"The Bears gave me an opportunity that I wanted since I was 5 or 6 years old. I mean, it's just fantastic. Everything they do for the community, for the youth, for the kids that will play, the kids that won't ever play. They do a lot of things for kids that don't play football.
So the Bears are amazing. There aren't words sometimes to describe how good they are to people, and to communities, and to youth, it's fantastic."
– Alex Brown, Chicago Bears Alumni
"It's very gratifying to see how much Decatur appreciates the Bears, and the feeling is mutual because Decatur is the birthplace of the Bears. We're mindful of that and we're grateful for that."
– George Halas McCaskey, Chicago Chairman
"We're here representing family and just very proud to be here and see great things from Decatur.
– Mark Staley, Great Grandson of A.E. Staley
A century of greatness. We look forward to your next 100 years.